In our lives, our careers, and especially in ministry, it can be easy to overlook all the things God has done in the past—even over recent weeks and months. We're always moving on to the next situation, job, or outstanding need presented to us. But it's a good idea to periodically stop and think back to the times God answered our prayers (whether or not it was how we wanted them answered) and provided for our needs as only He can.
As a staff, we did just that this week, thinking back to what we have seen God do in the ministry since the start of the year. We picked a "Top 10" to share with you, but don't think this list is exhaustive, and we undoubtedly left a few things out. Also, this is not a way for us to congratulate ourselves, because, as you'll see, the things on this list are not the result of our efforts alone, but have involved thousands of volunteers, supporters, and leaders humbly serving the Lord and His Kingdom.
We hope you'll rejoice with us in these blessings, and we can't wait to see how God is going to work through us going forward! List presented in chronological order.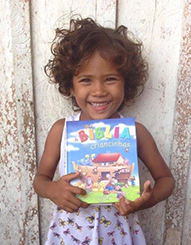 We started this year with a $20,000 gift made for the sole purpose of getting new Bibles for the children continually advancing through our partner programs. We're using it as a matching gift; $10,000 has been raised so far, moving us toward our goal of 8,000 Bibles. What a way to begin!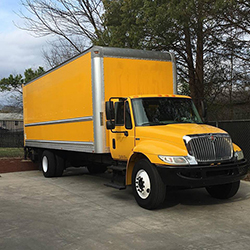 More friends of the ministry provided a new (to us) vehicle—a 26-foot box truck! We can now do small to mid-size Packathons without having to rent a truck as we were doing nearly every weekend. It has certainly been well used so far!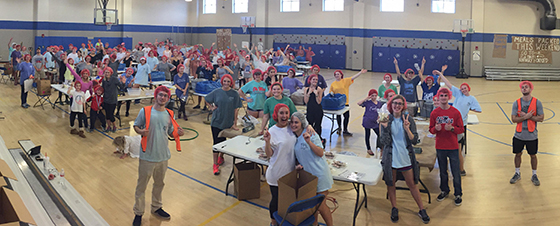 Our dear friends at Ole Miss (the University of Mississippi) passed the
one-million-meal
mark at their annual Packathon early this year. This is a great accomplishment for any of our partnering groups, and it shows the love these college students have for serving the needy.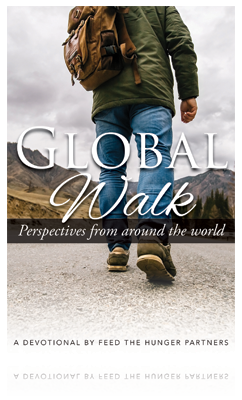 We tried something different this spring and had 17 of our ministry partners from 14 countries each write a devotional or two—no strings attached! The only question to them was, what would you like to share with American Christians? Global Walk is the result, and reading it will bless you! (If you would like a free copy, email us.)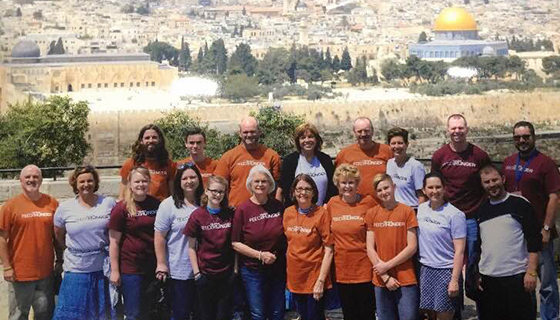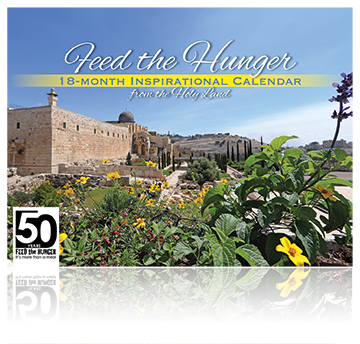 A team from FtH and J.L., Patt & Friends experienced a time of spiritual renewal in the Holy Land. Their time there included both Palm Sunday and Easter in an area steeped in cultural and theological significance. You can share in some of what they saw through our 18-month inspirational calendar containing images shot by the team. (
Email
or call us to request a free calendar.)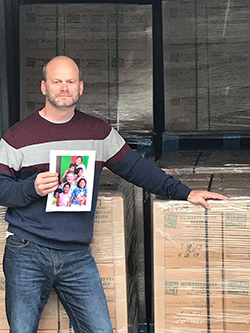 As we soon enter our 50th year in ministry, it is only fitting that we were able to honor the memory of our founder, Dr. J.L. Williams, through a series of Packathons benefitting refugees fleeing persecution in Iraq. J.L began the ministry in 1968 along with his wife, Patt, and he had a heart for those in the Middle East needing food and the Gospel. Nearly half a million meals have been packed so far, and the first shipment has made it to Iraq. Praise the Lord!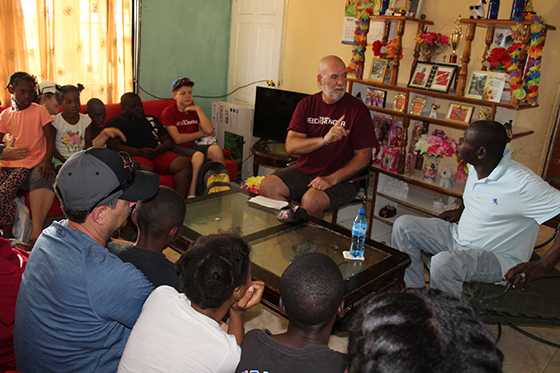 After participating in our largest Packathon to date last November, a team from Compassion Katy (a community mission partner in Katy, Texas) traveled with us to Haiti and distributed the very food they had packed. Seeing the process from packing all the way to eating brought what we do into sharp focus. Read more about their story
here
 and see it in our newsletter
here
.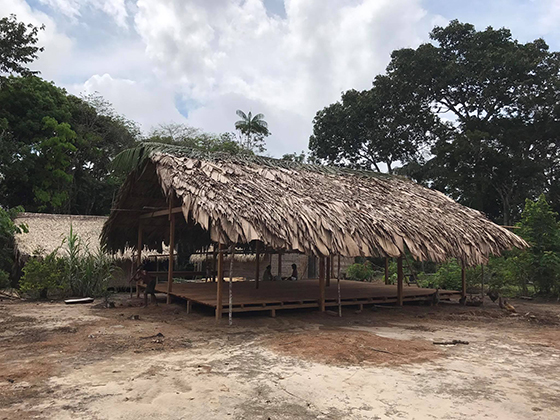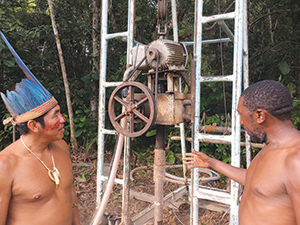 Through the dedicated work of Stand Out Ministries, our partner in Brazil, we were able to see a church building and a well constructed in a community that lacked both. Now, residents in this remote region of the Amazon have clean water and a dedicated place to worship the Lord!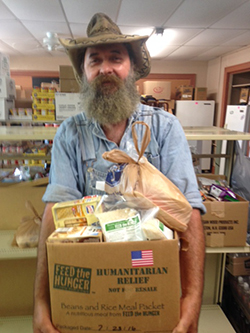 In the first six months of this year, we have been blessed to distribute 114,480 meals within the United States, predominantly in eastern Kentucky and parts of North Carolina. Our goal is to feed physical and spiritual hunger whether in our backyard or on the other side of the world.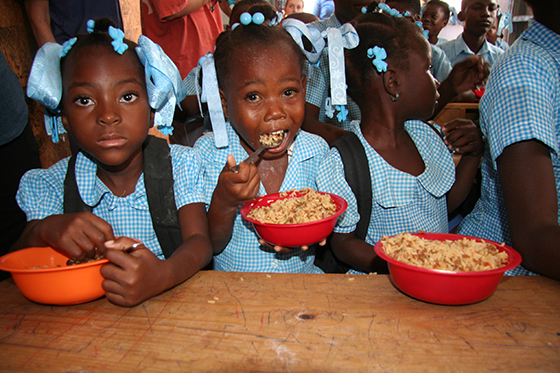 Last but not least, we have also been able to distribute 1,105,920 meals through our international partners, many of whom operate orphanages and schools. Children receive food, education, and Christian instruction—things that are indispensible for growing up in the knowledge of Christ!
We hope you are encouraged by these snapshots of our year so far. Take time in your own life to recall and thank God for His goodness this year, even in the difficult times. You might be surprised at the size of the list!