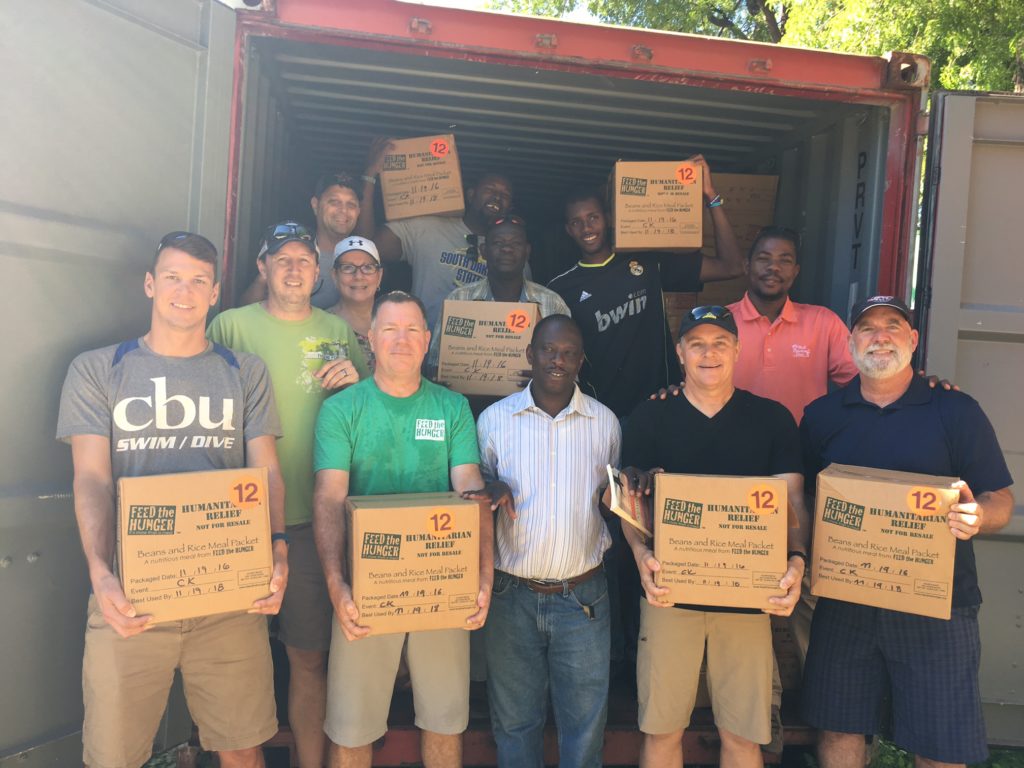 "This is my handwriting." That's what one of my fellow travelers told me through a big grin. "I was labeling boxes at the start of the shift, and here is one of those boxes!"
We were at our Haiti storage depot retrieving about 80 boxes of Beans and Rice meals to be delivered to four orphanages and feeding programs that day. I was leading a team from Compassion Katy in Katy, TX. Last year, that community came together to package 625,000 meals for hungry people in Haiti and the United States. The team traveled with me to witness firsthand the difference their meals were making on the ground in Haiti.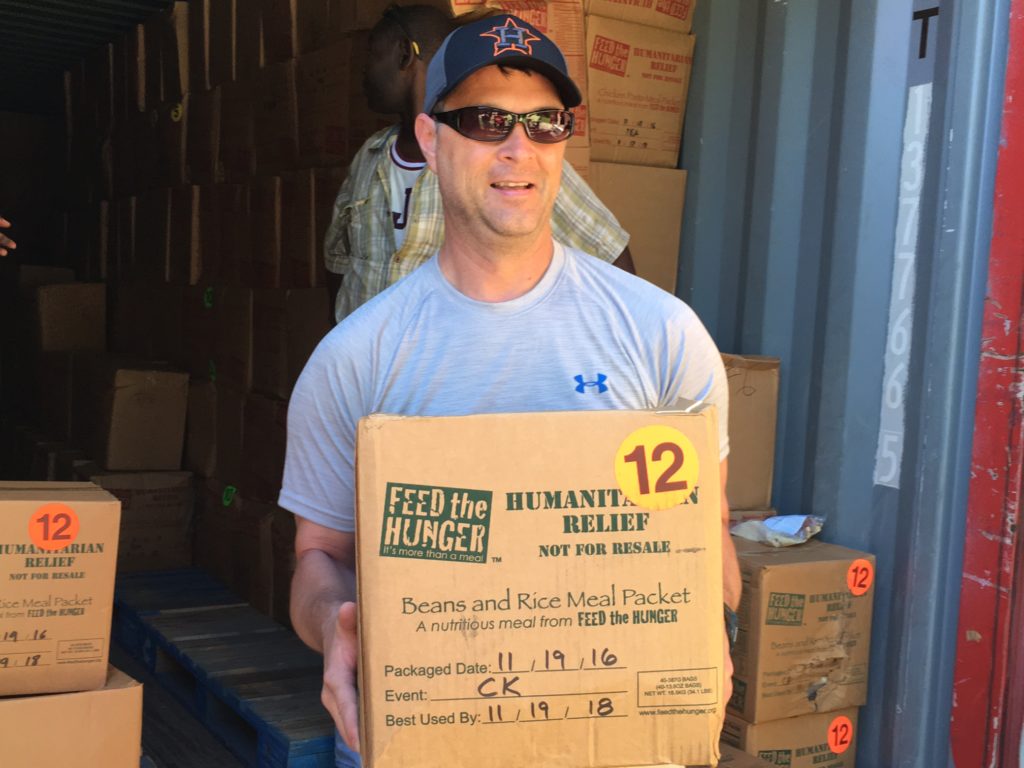 This Compassion Katy team got to complete the full circle of the Feed the Hunger process. They packed the food last November, followed it to Haiti, distributed the very boxes they packed, and served food from those boxes to the children we help in our feeding programs.
Many members of the team were surprised by the logistical difficulty of distributing thousands of meals to children in at least 24 programs in Haiti. It's not easy to maneuver around in Haiti, yet our Haitian partners do a fabulous job of making their scheduled deliveries. The team also was pleased to see the joy in Jesus that many of the children in the programs radiated. Sharing their joy blessed us, probably more than what we shared with them.
We are excited about the growing partnership between Feed the Hunger and Compassion Katy. In February 2018, they are planning to double their meal output compared to 2016 and package 1.25 million meals! The Katy community is poised to be a continual, deep blessing to the people of Haiti for many years to come, as they are making plans to help them beyond sharing food. We look forward to how God leads them in this journey.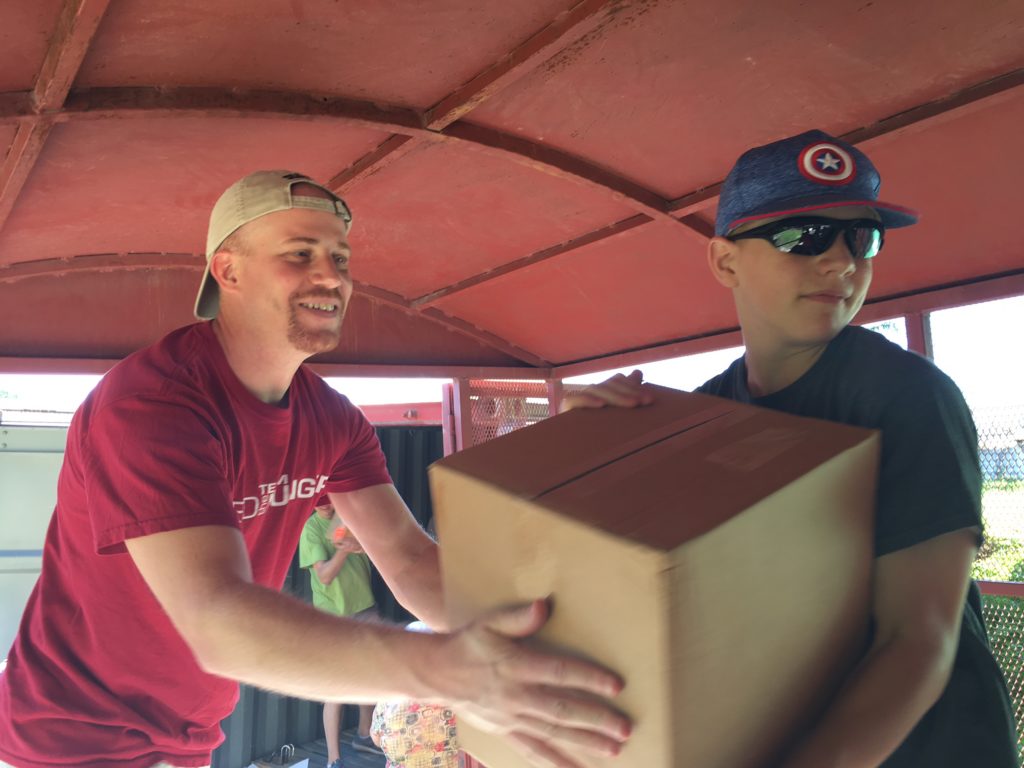 The other dynamic of this trip that made it so special for me was that my oldest son, Simeon, traveled with me. This was his first trip outside the USA. So for him to visit a country like Haiti and see what God is doing there through his church was a faith-building, perspective-changing time for him!
He got to experience many firsts on this trip—riding on a motorbike, traveling standing up in the back of a pickup truck, drinking coconut water directly from a coconut, and, most importantly, worshiping God in a different culture. Of course, he also got to do plenty of things he knew well, like playing soccer and basketball with other young folks and handling FtH boxes.
Simeon was a great addition to our team and I am thankful that God provided for him to go with me and make these memories together. It deepened his own faith in Christ and made this father's heart glad!
Finally, please know that the meals and feeding program support you give through FtH make a huge difference in Haiti. The children are healthy and full of life in Jesus! Please continue with us, and may God bless you as you bless others.
Scott Hahn | Packathon Director