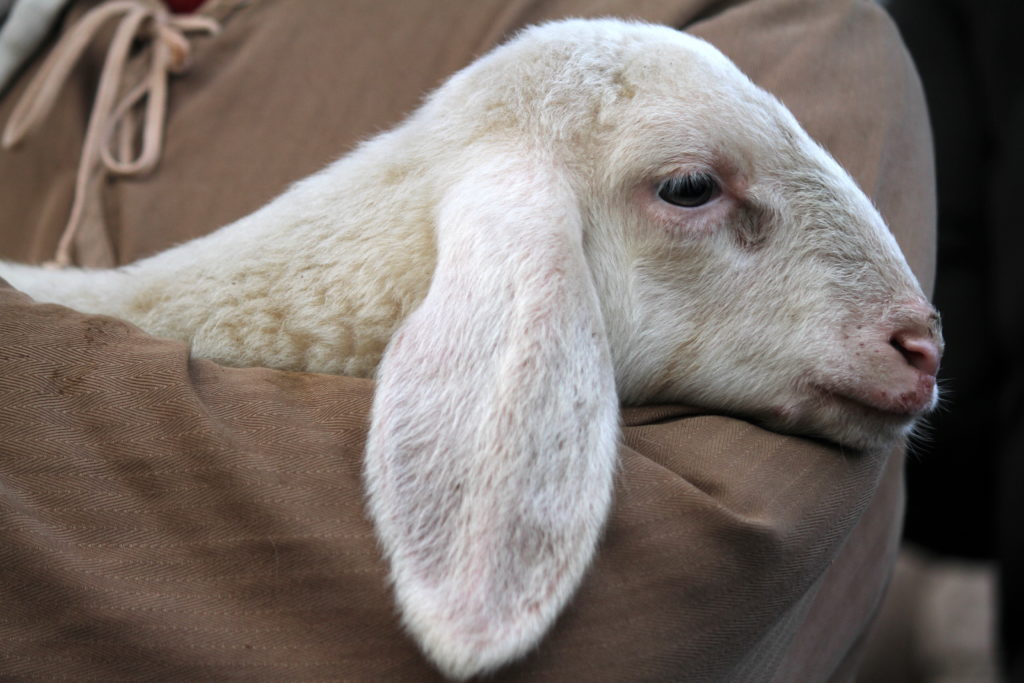 "For there is born to you this day in the city of David a Savior, who is Christ the Lord.
And this will be the sign to you: You will find a Babe wrapped in swaddling cloths, lying in a manger."
Luke 2:11–12 (NKJV)
I've probably heard the Scripture above more than a thousand times, and I bet I've listened to almost 500 sermons preached on Luke 2 right around Christmas time. In fact, if you grew up in the church like I did, you could probably quote these verses word for word without even blinking.
Much of this was running through my head earlier this year while standing on a particular hill in Israel overlooking a small, famous city. Our guide had brought us to a place named Shepherds' Hill. Many years ago, when archeologists dug into this hill they discovered dozens of caves within the hillside. They soon learned that, going back even before Jesus' birth, these caves were used by shepherds to house their flocks at night. If you ran down Shepherds' Hill you would find yourself in a valley, and on the other side of that valley stood a small city: Bethlehem.
On that day our guide shared with us that this hill is believed to be the place where the shepherds were "keeping watch over their flocks by night" when the angel appeared to them with a message (Luke 2:8). I must say, it was awe-inspiring standing on that hill looking at the City of David where Christ was born, but my attention was quickly pulled in as our guide, Roman, began to tell us a story from his childhood that would forever change the way I read Luke 2.
When Roman was four years old, his grandfather asked him a question that probably wasn't appropriate for a boy of Roman's age. He asked Roman if he knew how a goat was born. Well, being only four years old, Roman of course told him no. So, his grandfather proceeded to explain the process.
Before we continue, there is one thing you should know about Roman's grandfather: he was a Jew. And not only that, he was a shepherd by trade. So was his father, and his father before him. In fact, Roman's ancestors were shepherds as far back as he could find. And, as a Jewish shepherd, there are certain guidelines and processes that must be learned growing up, things that have been taught for thousands of years in the Jewish culture.
So, grandfather proceeded to explain . . . .
When a goat (or sheep) gives birth, she stands on all four legs. When the kid comes out, it is common for it to still be wrapped in the amniotic sac. Once the kid is out the mother will take two steps back and then two steps forward, then repeat the steps. It is believed that the mother does this to break the amniotic sac and release the kid. However, it is possible that the mother will accidentally step on the kid and either bruise it or break a bone. So, for thousands of years, shepherds in Israel have been taught a process that will ensure the safety of the newborn, and the practice was required if the kid (or lamb) was to be used in the Temple for sacrifice, since it must be perfect and without blemish (Leviticus 22:20–21).
When the kid is born the back legs come out first. The shepherd would take a swaddling cloth and lay it over his right arm and hook that arm underneath the kid's back legs. Then, as the rest of the kid came out, the shepherd would bring his left arm in and catch the kid, keeping it from touching the ground. The shepherd would then wrap the kid in the swaddling cloth and hold it tightly to his chest, wiping the kid's mouth and nose and calming it down until it breathed normally. Once the kid was calm, it would then be laid in a manger, still wrapped in the swaddling cloth, and remain there until the mother came over and introduced herself to her baby.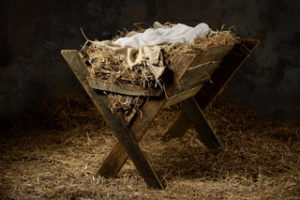 As I stood on the hilltop that day, I was blown away by the message of this story from Roman. Imagine if you were a shepherd on that hilltop and the angel of the Lord appeared to you. Over the course of your life you've seen countless goats and lambs being born, and you've seen the ones meant for the Temple being wrapped in swaddling cloth and laid in a manger. And suddenly, an angel appears to you and says, "This will be the sign to you: You will find a Babe wrapped in swaddling cloths, lying in a manger" (Luke 2:12). If the angel appeared to carpenters or tax collectors or fishermen, this statement might not have made sense. But to shepherds—well, it made all the sense in the world. Though the shepherds had probably never seen a human baby in a manger, they had seen enough baby goats and lambs to know immediately that this Baby was perfect, spotless, and without blemish—born that, one day, He could be sacrificed for the covering of sins so that the people could be reconciled to God the Father.
The thing that continues to amaze me about this story is how detailed our God is. He could have instructed His angels to appear to anyone. It wouldn't have surprised us if the angel had spoken to the priests or Pharisees. But to the shepherds? They were the lowest people in Jewish society. They were the outcast. They weren't even allowed to enter the Temple. But our God doesn't work within our preconceived ideas. He doesn't always do what seems "likely." He chose that night to appear to the shepherds because the Gospel isn't just for priests and religious leaders—it is also for the "least of these." And not only did God appear to the shepherds, but His message was designed for them as well.
"And this will be a sign to YOU: You will find a Babe wrapped in swaddling cloths, lying in a manger."
Caleb Fox