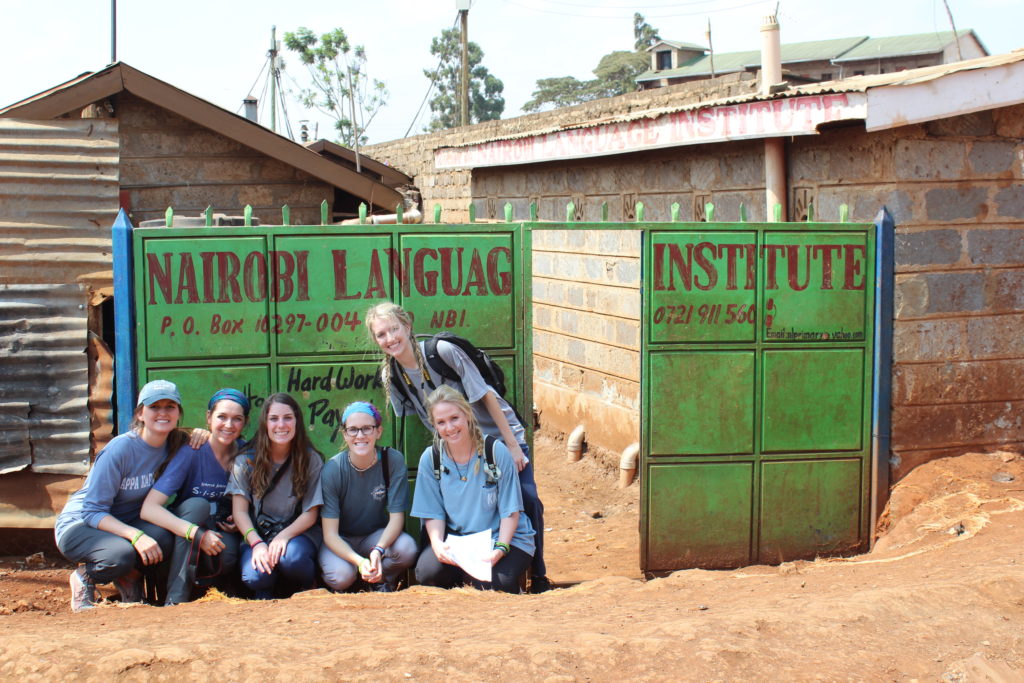 The Kenya trip began with tremendous excitement as six girls from five different states gathered together in Dallas for departure. Two of the girls had traveled with me before to Haiti, and the others I was meeting for the first time. We were excited to begin the first leg of our journey to London and then on to Nairobi, but unfortunately, due to mechanical adjustments on the airplane, our flight was delayed by an hour and a half. I do not like flight delays but I knew that we had almost a four-hour window in London to catch our next flight, so I felt we would still make our connection.
Heathrow Airport in London is always extremely busy, and when we arrived it proved to be no exception. New expansion construction turned out to be a nightmare for everyone traveling. The walks to connecting flights were a maze of frustration! As expected, we arrived late and had to rush to catch our flight. When we arrived at our terminal we had to go through another security checkpoint. With over 100 people in front of us—also in a tremendous rush—we held our breath and prayed to get through quickly. Unfortunately, three of the girls were chosen at random for a routine checked-bag inspection. The security took their time inspecting the girls' bags. We shared with them that our flight was departing, but that made them go even slower with the inspection!
After getting through security we saw a sign that pointed us to our gate and it told us that it was a 20-minute walk. We decided to shorten that time by running. We made it to the gate 10 minutes before departure, but they said we were late and they would not let us board. After waiting two hours to talk with a flight representative, we were informed that there were no more flights that day and that four of the girls would leave the following day (Sunday) and three on Monday. Nothing could be done to change this. Disappointment and tears flooded the faces of the girls. We headed to a local hotel and for several hours I shared with them about that famous mission word, "flexibility," and encouraged them in the adventure they were on and about what God had in store. Spirits were lifted, and on the following day four of the girls departed alone to Nairobi and the rest of us caught up with them on Monday.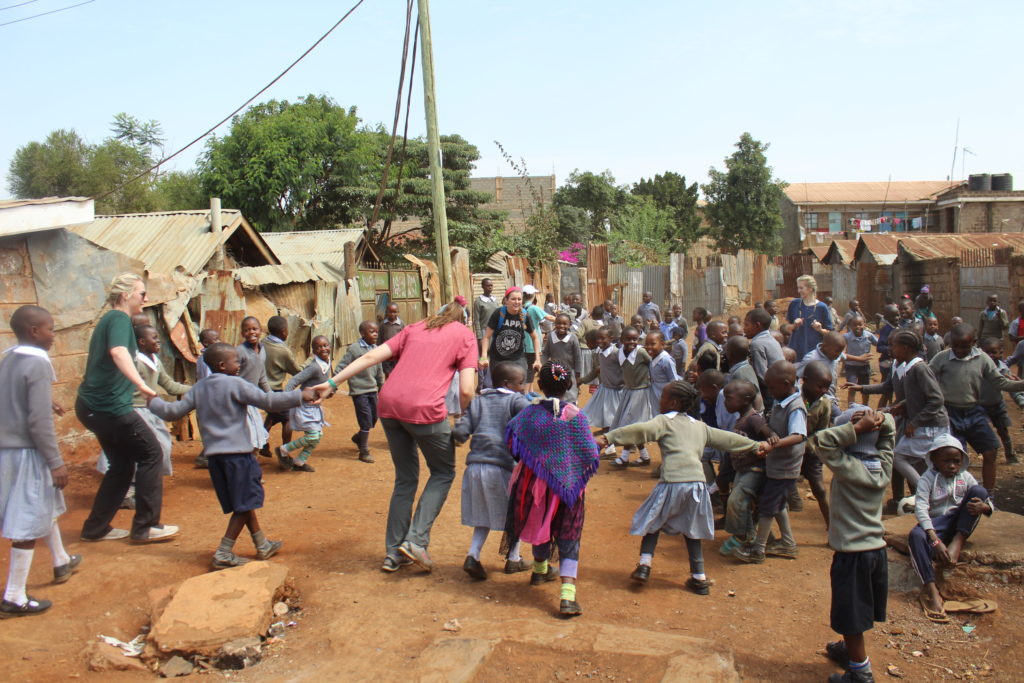 On Tuesday, with all of us together and with great excitement, we headed over to spend the day with the children at Nairobi Language Institute. Our initial plan was to paint and beautify the school grounds, but when we arrived the overwhelming enthusiasm of the students and teachers led us in a different direction, so we spent all our time in the classrooms teaching and outside playing with the children.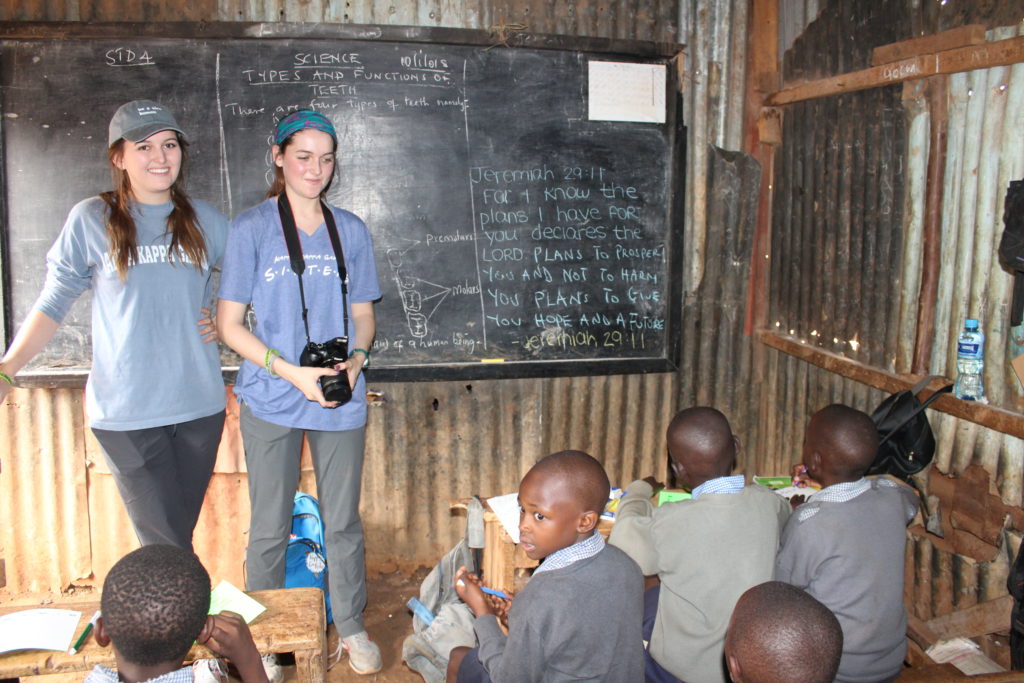 For three days the girls did a phenomenal job of teaching a morning lesson and then playing sports in the afternoon. They also prepared the food each day. The cooks loved having them in the kitchen.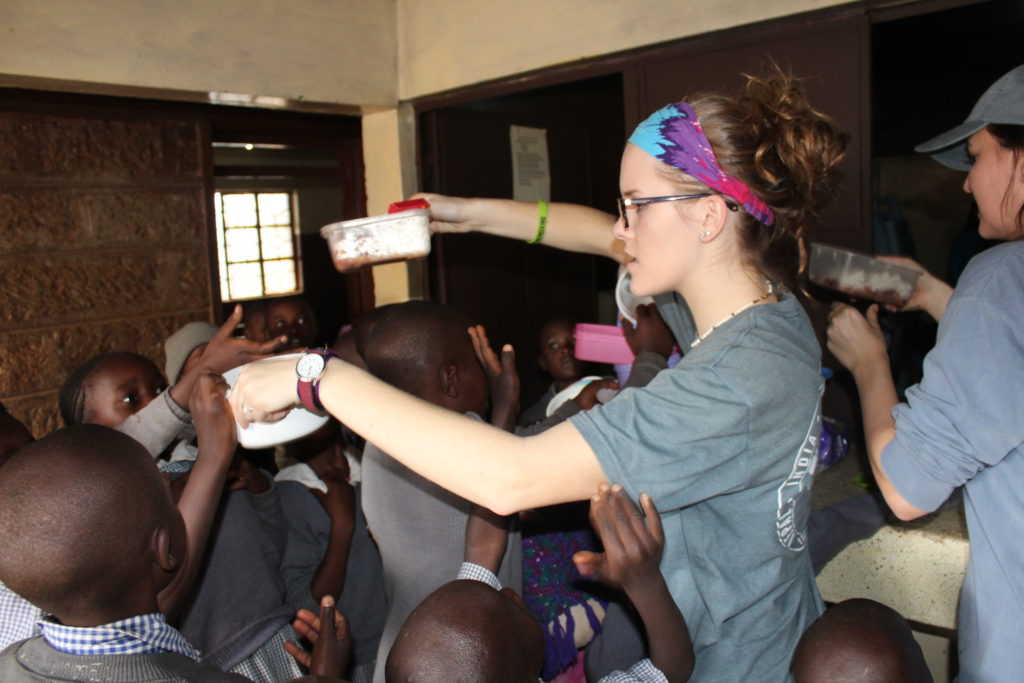 The Ole Miss sorority had given us $740, so we were able to go out and buy school supplies, large cooking utensils, kitchen containers, cups, and bowls for everyone. The kids were thrilled to have new bowls. Previously, each class would use a bowl to eat from and then they would rinse it off for the next class to use. A very slow and unclean process.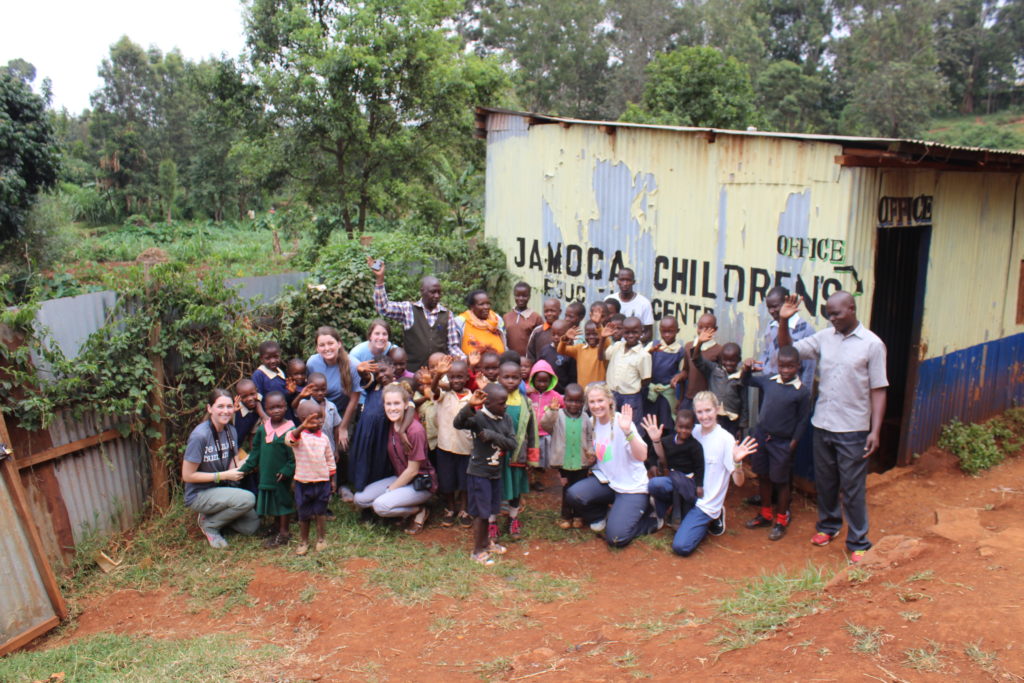 We also were able to visit the Jamoca school. It is in a new location, but our friend Jacob was able to pay rent for two years, so the school should be able to remain there. We had to park our vehicle a good distance away and then walk to the school down several muddy paths. Overall I thought the school was nice. It has six rooms and an outdoor kitchen. Unfortunately, the week before, someone had broken into it and had stolen several items. There were holes in the wall where they had broken in but Jacob had worked hard to get it repaired. The children were thrilled to see us. They sang songs for us and we played a few games with them. We also made a short visit to Hope Church (Hope Academy). World Hope was having a pastors conference and the World Hope US staff was in attendance. I was able to talk briefly with them.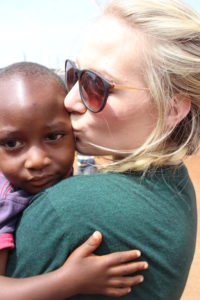 On Thursday we said goodbye to the NLI children. Every one of the girls cried, and they were greatly moved by their time at the school. They truly did not want to leave. Friday morning we woke up at 5 a.m. and headed to Wilson Airport for our flight to the safari. On our first day of the safari we were able to see four of the "big five" animals. This park only has four of the animals—no rhinos. (The big five include lion, leopard, buffalo, elephant, and rhino.) A great safari was had by all! We only had one hiccup, and that was when our jeep got stuck in the air on one wheel. It's a long story, but we managed to crawl out of the jeep and stand in the field until the driver could get it straightened out. Before our jeep got stuck we were leopard watching. A great adventure!
We returned from our safari on Saturday and hung out in the city until our flight departed at 12:30 a.m. It was a long day and we were exhausted and ready to sleep on the flight to London. When we arrived in London we were able to make it to our gate in time. As we were boarding the plane an announcement came on stating that the plane needed a replacement part and it would be about an hour delay. The hour delay turned into a two-hour delay. We finally boarded and headed back to Dallas. Of course, when we arrived in Dallas we had all missed our connecting flights, so they rebooked us for flights that evening.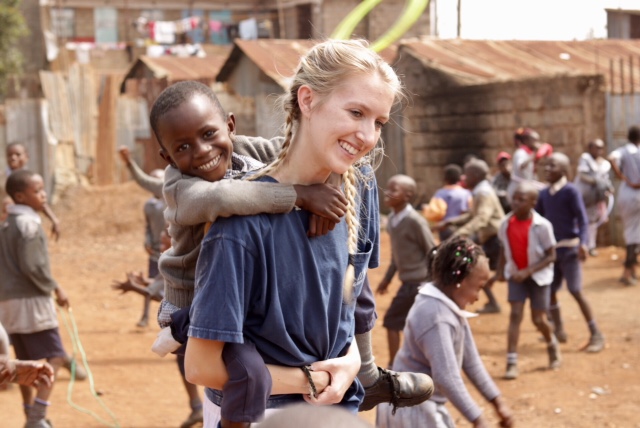 Even though the flight schedule was bumpy, the girls had a wonderful time. They learned so much about being in a different culture and about missions, slum children, the faces of hunger, and what Feed the Hunger does. They also learned that God has a plan for their life and that they need to continually seek Him in all that they do. They saw God's hand at work in the slum children, the schools, our partners, and in each step of the trip.
Melinda Staples | Director of Field Ministries